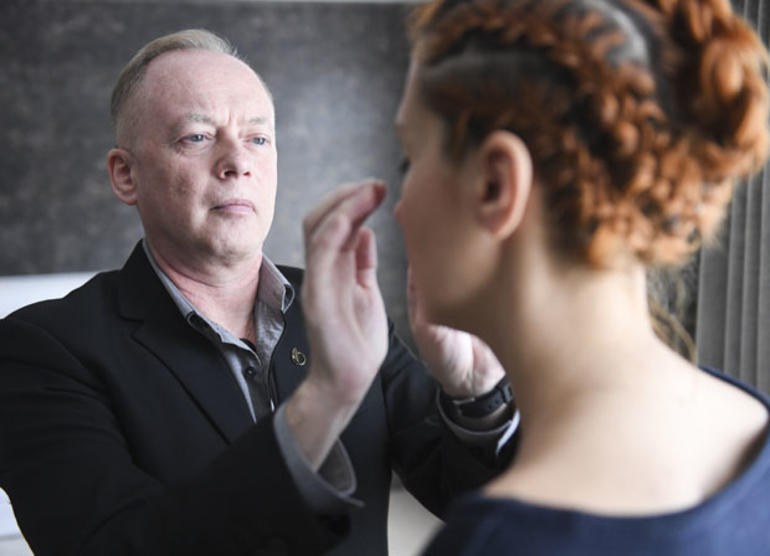 QEPR Trainings, Practitioner Courses & Workshops!
Come and learn award winning QEPR (Quantum Emotional & Physical Release) from its founder and developer Paul Emery
 'The miracle therapist!' Marie Claire, Editor
During this course you will learn the techniques that made QEPR – 'Holistic Treatment of the Year 2010'! Techniques that have myself invited all over the world to help people. Techniques that have famous people like Kate Moss, the Scissor Sisters, even Royalty come and seek my help!
This ground-breaking 2 day course is for anyone who is interested in helping themselves or a loved one, is either a trained therapist in perhaps counselling, Hypnosis, EFT or NLP, or someone who has just studied privately in alternative or holistic techniques and has a sincere interest in learning more or in helping others.
This course is also for you if you want to take your therapy or coaching skills and your practice to a much higher, more effective level!
Over many years I have been trained in the most cutting-edge techniques available today. In fact I have been trained in the best, by the very best! Now I am passionate to pass on my expertise, knowledge and insights to you in the hope of helping more people.
I have brought together all the techniques I know and blended the best elements which then have been successfully tried and tested on 1000's of clients from doctors to athletes on a wide-range of problems from cigarette and chocolate cravings to sadness, anger, fear, worry even headaches, colds and chronic aches and pains!
You will be just amazed and what you will be able to accomplish after this course.
You will be able to relieve any negative emotion quickly and easily, and help relieve many physical problems too that will surely amaze you, your loved ones and your clients!
The course covers
The history and elements that make QEPR so successful – Meridian energy techniques, Kinesiology, NLP, Psycho-sensory and much more….
The main simple yet very powerful techniques for sadness, grief, trauma, depression, anger, fears, phobias, worry, anxiety, cravings, frustration, guilt, aches and pains + much more
What to do when the meridian tapping doesn't seem to be working straight away
How to quickly clear toxins from blocking your work
Introduction to the fantastically effective Psycho-sensory techniques (they will amaze you!)
How to reverse any negative emotion quickly and easily
How to let go of stress in seconds
How to let go of anger in seconds
How to quickly stop a panic attack
How to overcome depression
How to access, increase and strengthen a positive feeling i.e. motivation, joy, confidence, love – anytime you want it!
How to stop past memories from bothering you
How to quickly dislike a food/drink/substance you desire/crave
How to make better life choices i.e quit smoking or lose weight
How just this simple little-known technique could be all you need to cure any emotion
Plus much much more!
If you also would like a training at your company or host a workshop then please email me below:
Contact Paul at info@quantumer.com with any questions