Would you like to to be more in control of your emotions, to feel calmer, happier, more relaxed?
QEPR (QUANTUM EMOTIONAL & PHYSICAL RELEASE)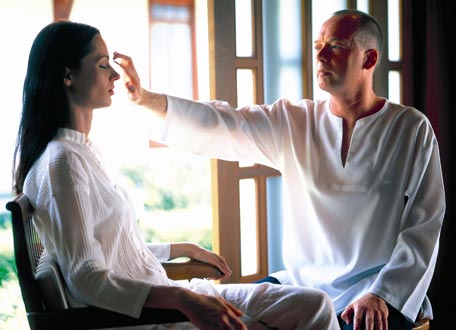 QEPR is a body and mind treatment that involves ground-breaking psychology, alongside self-applied non-invasive needle free pressure to meridian acu-points, combined with calming, therapeutic touch to the arms, face and hands and guided stress and anxiety releasing visualizations. 

QEPR has already helped 1000's of people worldwide and is an empirically validated treatment for the release of any area of stress and anxiety from your life. It was developed by Paul Emery and renowned psychologists and neurologists over 40 years.

"Paul is great – it helped me!" Kate Moss – Supermodel
It Works!
JUST ONE CONSULTATION CAN CHANGE YOUR LIFE!

INITIAL FREE SKYPE CHAT (15 mins): Connect with me and discuss how I can help you! Completely confidential and with no obligation. (If requested a full consultation can be taken immediately following the initial chat, or at a later convenient date). CLICK HERE. 
'This guy is awesome…!' CNN (Turk)
MY SERVICES
Relationship and Emotional Concerns
Feel happier, calmer, more peaceful, confident and in control by gently releasing any emotional concerns that have been holding you back! Paul's signature QEPR treatment quickly helps: stress-anxiety-worry-sadness-anger-fears-phobias-depression-loneliness.
Stress Relief Meditation 
Easy and simple, yet powerful, guided visualization and self-touch based meditation that is guaranteed to leave you with a long-lasting feeling of peace, calm and tranquility. You will find that this comforting meditation quickly quietens the mind, allowing you to effectively let go of any areas of stress, anxiety or worry from your life. The therapy can easily be used at home, or at work, to manage your emotions better and gain greater relaxation and peace in your life.
Sleep Better 
Simple strategies to enable you to switch off and quieten your mind, relax and let go of any worries or anxiety.
Weight Loss 
End yo-yo dieting, raise self-esteem and feel better about yourself. Lose and maintain weight loss with a 4 step eating strategy plus essential psychological support. Control emotional eating, and cravings and let go of any causal stress, anxiety or self-sabotaging behaviours.
"The miracle therapist!" Marie Claire – Editor
Pain Release 
Management, reduction even elimination of physical symptoms, aches and pains, backache, pms, neck and shoulder tension, and headaches. QEPR therapy gently releases any underlying emotional problem caused by stress, anxiety, or anger.
Detox Support 
Reduce hunger pangs, cravings and headaches and relieve any heightened emotions. Detox Support also improves mental and physical health by identifying food toxins and sensitivities.
Quit Smoking (approx 3 sessions) 
Become a confident and content non-smoker without willpower or gaining weight. Control any cravings-habits-addictions or withdrawl, and manage any underlying blocks, such as stress, anxiety, fear, anger, or frustration. *No smoking 12 hours before treatment begins.*
"What Paul did for me was just get smoking out of my life completely" – Phil Burton, Human Nature Vocalist

BOOK AN INITIAL ONLINE FREE CHAT NOW TO DISCUSS HOW I CAN HELP YOU!
How many session are required? Generally only one or two consultations are all that are required for a specific concern. Further consultations are sometimes necessary to reinforce your behavioural changes.  
[sta_anchor id="about"]About[/sta_anchor] Paul Emery
"Holistic Treatment of the Year" award. Co-Author of "The Winning Way" and "The Soul of Success" with Jack Canfield ("Chicken Soup for the Soul" & "The Secret") and Brian Tracy "Maximum Achievement").
Paul has been featured by Fox News, Sky, Australia's 'Celebrity Overhaul', Vogue, Gala, Women's Health, Sunday Independent, Sydney Morning Herald, Marie Claire, Harpers Bazaar, Cosmopolitan and OK magazines. He has worked out of the world's top health resorts like Chiva-Som and Ananda in the Himalayas, and has helped 1000's of people, from doctors and CEO's to rock and pop stars as well as royalty. 
" It is like magic. I'm feeling amazed. Well, everyone should try him!' Pratha Shah 
[sta_anchor id="skype"]SKYPE[/sta_anchor]
"Paul Emery is exceptional! He listens carefully, is understanding, experienced and, importantly, helped me overcome a severe anxiety problem. I recommend him without reservation, and so will you!' Brett Batchelor 
FULL 1 HOUR CONSULTATION WITH THERAPY $197 per consultation. Refunded if cancelled at least 24 hours before. Full refund if not satisfied with the consultation.
DISCLAIMER 
QUANTUM EMOTIONAL & PHYSICAL RELEASE (QEPR) therapy is designed to augment, but not replace, medical advice. Always consult your doctor first.