Do You Suffer From Fear of Flying?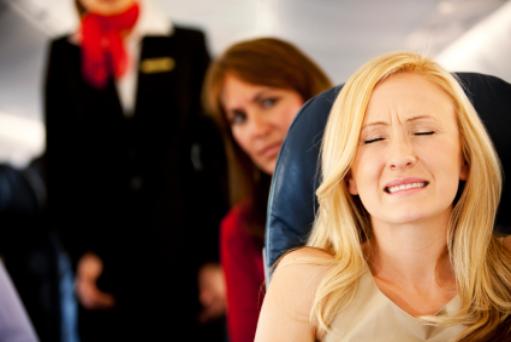 How to Overcome Fear of Flying Quickly and Easily
Try Award winning QEPR –'Holistic Treatment of the Year 2010!'
These days there are many people from all walks of life looking how to overcome fear of flying.
In-fact there are so many seeking fear of flying help, that it's one of the most common phobias in the world, next to the fear of public speaking and death.
Thousands upon thousands of people want to get over fear of flying.
It can be a debilitating fear that prevents us from flying to see loved ones, take part in an important business meeting, travel the world and see new and exciting places.
'Wow! I feel absolutely amazing! This was long overdue!' A. Kyees
Fear of flying causes us to make alternative and inconvenient travel plans, to travel by car, train even boat, adding hours sometimes days to a journey that could have been taken often in a matter of hours.
You've got to get over fear of flying these days if you want to lead a normal life, to be successful in business. It's a global business world isn't it. These days everything is about speed, about quick access, about quick communication. That's why it's essential to get fear of flying help before your competition takes over, before the tropical pristine beaches you're missing out on become spoilt, before your daughter gets married in an exotic location.
How to overcome fear of flying is like a holy grail for those affected, because often they don't know how to get help, they don't know where or who to turn to. They also may think it takes a long time to cure, or is hugely expensive. But actually it's not so, as you will soon see.
So what are the typical symptoms of fear of flying? Maybe you're familiar with some of them – palpitations, panic attacks, shortness of breath, sweaty palms, flushes face, racing pounding heart, a feeling you just want to get off the plane – now. Maybe you can add more to this list!
What are typical reasons people have fear of flying? Well, turbulence is high on the list, as is feeling claustaphobic, feeling trapped, hemmed in, a lack of control, fear of crashing, fear of dying, fear of leaving loved ones behind. Perhaps you have your own unique reasons.
Many go to their doctor for anxiety medication just to cope with a pending flight, or self-medicate with sleeping pills, or even resort to alcohol which in-itself has lots of undesirable side-effects not only during the flight but once you reach your destination you feel groggy, tired, hung over. Not exactly a great way to start a holiday or business meeting, or to meet a loved
one!
There are books on how to overcome fear of flying of course. But can you really get fear of flying help from a book? If you really want to get over fear of flying you need a qualified and experienced therapist who specializes in fear of flying, someone who understands you personally. That's where QEPR (Quantum Emotional & Physical Release) comes in.
QEPR is a proven, quick and effective way guaranteed to overcome your fear from the comfort of your home or office, simply by Skype. It clears often in one simple session, all the symptoms and reasons why you have your debilitating fear.
Imagine what it would be like now to have the freedom to go when and where you please in a relaxed, carefree and comfortable way. To actually enjoy a flight, even to look forward to it, after-all flying can be a pleasurable experience, once you are fear free! Then as the saying goes – 'the world is your oyster!'
Skype consultation information here.
Book your effective and easy Skype session here.