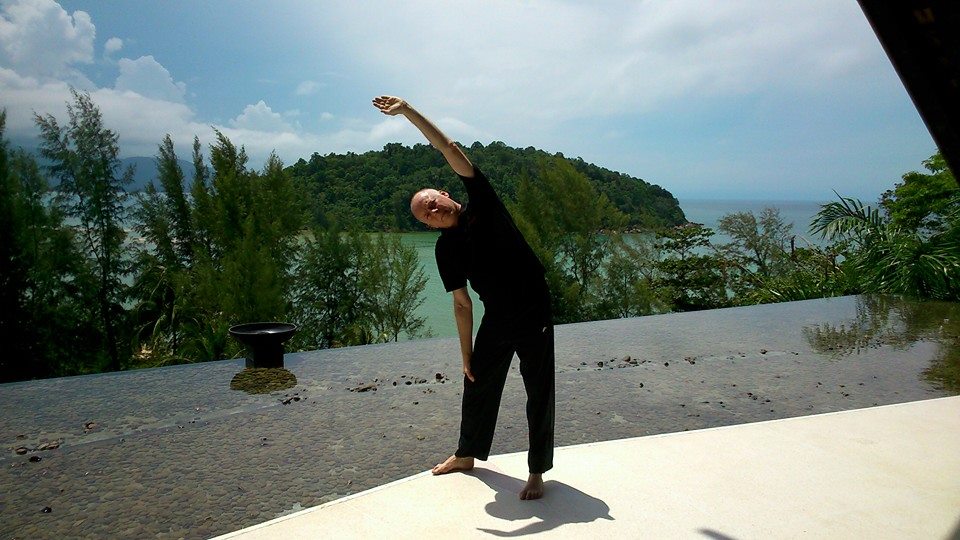 'Emergizes' Mind/Body Balance Exercise
'Pain Relief, De-stress and improve your overall health with Award Winning 'QEPR' Creator & Specialist Paul Emery
Created over 10 years by Paul Emery, Emer-gizes is a unique and powerful combination of ancient and modern light exercises and self-acupressure (tapping) mind/body balancing techniques, that are simple and easy to do. Gently stimulating the muscular and meridian energy system (chi), Emer-gizes relieves stress, mental and physical exhaustion, tension, aches and pains whilst gently relaxing, refreshing and energizing you.
With no equipment or previous knowledge required you are led through a series of light warm-up Japanese 'Makko-Ho' yoga like stretches and Shiatsu 'Do-in' exercises, 'Energy Medicine' and Meridian 'tapping' Techniques, all of which have accumulative long-term health benefits restoring balance to the mind and body.
Some benefits include:
Gently improves levels of stamina, fitness and muscle tone and helps lightly burn calories and lose weight
Benefits all internal organs, blood pressure, balances nervous system
Improves lymphatic and circulation systems and Increases and boosts the immune system

Increases and stimulates correct energy flow and improves co-ordination and concentration
Promotes clarity of thought, focus, concentration, balances the brain , relieves stress and aches and pains
The class has many techniques but here are just a few of the best:
The 3 thumps
1) Cross wrists and tap below collar-bones at in-dents next to breast bone
2) Then centre chest on breast bone
3) On ribs under breasts
(Jump starts, lifts and stimulates energy, corrects any backward energy flow, boosts and strengthens immunity, fights infection, releases stress, focuses mind, aids concentration, balances blood chemistry, helps metabolize food).
Cross crawl
1) Alternate marching
(Supports the cross-over patterns in your body's energies, improves co-ordination and left/right brain activity, creates balance, fights exhaustion, helps with learning and improves vitality).
Neuro-lymphatic head points
1) 'Oh My God Points! Lumps on front sides forehead
(Helps release stress/tension from body and mind, breaks fight or flight response, helps you think more clearly).
Zip-up and affirm
1) Central Meridian line front of body
(Protection against others negative energies, strengthens, lifts energies and spirits, helps when feeling vulnerable/overwhelmed, centering, installs positive affirmations).
Lymphatic chest thump
1) Corner where collar-bone meets shoulder
(Stimulates lymphatics, releases congestion and helps move toxins out body).
Brain Wave Vibration
1) Stand and shake the body from head to toe
(Improves general health & immunity, releases stress, aches & pains and tension)
Hara Point
Put focus 3 finger widths under navel

(Centers body & mind, helps core strength and confidence, grounding, reduces emotions