Would you like a quick, convenient and easy way to overcome something that bothers you? Book a convenient, easy Skype session today! Just as effective as in-person, I guarantee you will notice significant reduction in your symptoms during your first session or money back! Book your transformational session through PayPal HERE.
'Paul (Emery) is great, I liked EFT, it helped me!' Kate Moss. Supermodel & Icon
What is QEPR? Having already helped 1000's of people worldwide from doctors, CEO's and royalty 'Holistic Treatment of the Year' QEPR is a proven, practical, hands-on, rapidly effective touch-based body/mind treatment that 

has been developed by renowned doctors and perfected by myself over decades.
It is not slow, drawn out talk therapy! Rapid and gentle r
elease of any unwanted emotion, alongside any stress related physical symptoms occur by means of ground-breaking neuroscience alongside energy psychology. More about QEPR here
 'The miracle therapist!' Marie Claire, Editor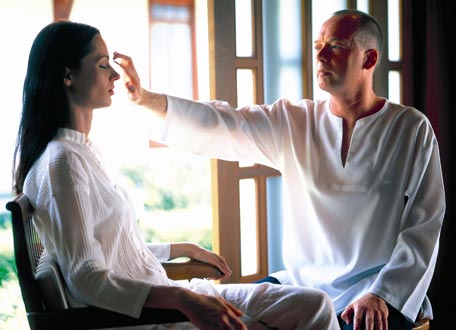 My Services Stress and Other Emotional Relief: Weight Loss: Detox Support: Mind/Body Balance: Pain Release: Sleep Better: Quit Smoking: Computer BioFeedback: Golf/Sports Performance
How many sessions are required? As the techniques tend to produce very fast results, generally only one/two consultations are required for a specific concern.
'This guy is awesome…!' CNN (Turk)
Get ache and pain relief today! I'm creator of  'Freedom from Pain – Today!' A unique and powerful short video treatment course that will enable you to quickly overcome an acute or chronic physical concern. From neck, shoulder, back ache, pain, muscular problems, pms, tension, stiffness, headaches and more! This very affordable course and comes with a money-back guarantee – so nothing to lose by giving it a go! Preview it exclusively here! 
Download my co-authored Amazon best-selling books and overcome some stress, improve your finances and health! The first, 'The Winning Way' with Brian Tracy (Maximum Achievement) and other leading experts. The second, 'The Soul of Success' with Jack Canfield – (#1 New York Times 'Chicken Soup for the Soul' and 'The Secret') and other leading experts.
In both books I write how you can use the amazing Havening techniques to help you overcome any stress, fear or anxiety! Also several practical ways to overcome your work stress.
These affordable books are packed with lots of other useful information, tips and advice on a wide range of subjects. From improving your finances and relationships to your health! Both are available as download at an exclusive reduced online rate here: 'The Winning Way' and 'The Soul of Success'.
'Paul Emery is exceptional! He listens carefully, is understanding, experienced and importantly helped me overcome a severe anxiety problem. I recommend him without reservation, and so will you!'  Brett Batchelor
Come and learn QEPR! Throughout decades I have traveled internationally to study with highly regarded doctors, such as Dr. Roger Callahan, Dr. Ronald Ruden, co-creator of NLP Dr. Richard Bandler. Also with EFT Founder Gary Craig, celebrity therapist Paul McKenna and more recently Kevin Laye and Karl Smith.
Now you can come and learn the best of the best teachings uniquely combined with my own experience and innovations that I successfully use in my consultations. All at a fraction of the time, research, experimenting and financial cost I had to! 
During my ground-breaking workshops or in-depth QEPR Practitioner course you will learn the best, most effective and quickest ways to help yourself or others overcome a wide-range of problems. These are the same techniques that I have successfully tried and tested on 1000's of my clients. You will be amazed at what you will be able to accomplish after this course! Go HERE for further details.
'It is like magic. I'm feeling amazed. Well, everyone should try him!' Pratha Shah
 Some FAQ taken from my 2017 Vogue interview.